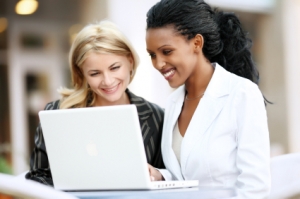 WE ARE DEDICATED
Webs of Faith is a Christian Web Design Company dedicated to provide professional, creative, inspirational, and affordable websites. We are dedicated to working with you to obtain the best web design solution.  A website helps you to expand your reach, or to promote your services.   We are proficient in development of professional websites for churches, ministries, , small business websites, corporate design as well as artistic websites for individuals.
We have the expertise and knowledge to provide you with the best in Internet technology. We realize that it's not easy to understand all of the necessary steps it takes to get a website up and running.  We here at Webs of Faith will help you thru the complete process and you will have a well designed website up and running in no time.
STABILITY AND EXPERIENCE
We have been designing websites and helping churches, ministries and businesses obtain a web presence online for over 13 years. Our mission, goal and task is to help churches spread the word of God.
CLIENTS SAY IT BEST
"Very well done! So Kudos to you for doing a great site! Thanks for helping me to look better. The Webs of Faith Company has been a blessing and has increased my visibility!"
Eric Taylor, The Gospel Violinist
Save